Last updated on July 26th, 2022 at 11:52 am
High blood pressure (hypertension) is a condition where your blood pressure is too high. Hypertension affects nearly 30% of adults worldwide.
If left untreated, hypertension can cause serious health problems such as heart attack or stroke.
Hypertension is defined as having a systolic blood pressure greater than 140 mmHg and/or diastolic blood pressure greater than 90 mmHg. The risk of developing hypertension increases with age. In addition, certain lifestyle habits such as smoking, obesity, lack of exercise, stress, alcohol consumption, poor nutrition, and family history of hypertension also increase the likelihood of developing hypertension.

There are several ways to treat hypertension. Medications include drugs that block the renin-angiotensin system (RAS), calcium channel blockers, beta-blockers, alpha-adrenergic receptor antagonists, and thiazide diuretics. Lifestyle changes include reducing salt intake, quitting smoking, increasing physical activity, maintaining normal body weight, limiting alcohol intake, and controlling diabetes mellitus.
What is high blood pressure? Why do we need to take care of High blood pressure medication? 
The treatment of High Blood Pressure or Hypertension is essential. The course of treatment can be decided by the patient in consultation with his doctor. Leaving a High Blood Pressure (HBP) untreated can prove fatal. Therefore, treatment of High Blood Pressure cannot be neglected. Thus, medication for High Blood Pressure is essential to prevent further complications. 
Not all cases of HBP can be medicated in the same form. The High Blood Pressure types are classified into three major groups. High blood pressure medication is different for each of them. The drugs used for the medication of high blood pressure are generally divided into eight categories. These categories are arranged, according to the stage of Hypertension.
Stage I type of Hypertension, there are no other major health problems. The Systolic Pressure is between 140 and 159, while the Diastolic Pressure is between 90 to 99. 
The medication prescribed for HBP is a simple Diuretic. Along with a healthy lifestyle to go with the medication, the High Blood Pressure is kept well under control.
Stage II type of Hypertension, the Systolic Pressure is 159 and above, while the Diastolic Pressure is 100 and above. For this category of patients, HBP Medication, a Diuretic, and an ACE Inhibitor is recommended. The two drug formula works faster and keeps blood pressure in control. In this category, other High Blood Pressure Medications include Beta Blockers, CCBs and Angiotensin II receptor blockers.
In the Stage III type of blood pressure, the patient usually has serious health problems along with High Blood Pressure. The common problems are diabetes, heart and kidney problems, previous stroke, coronary artery disease, and even previous heart attack. Medication for High Blood Pressure in such cases is usually fixed after other forms of medications have been tried out. Usually, the doctor tries to put a different HBP Medication Strategy, where he tries to reduce blood pressure to a fixed goal.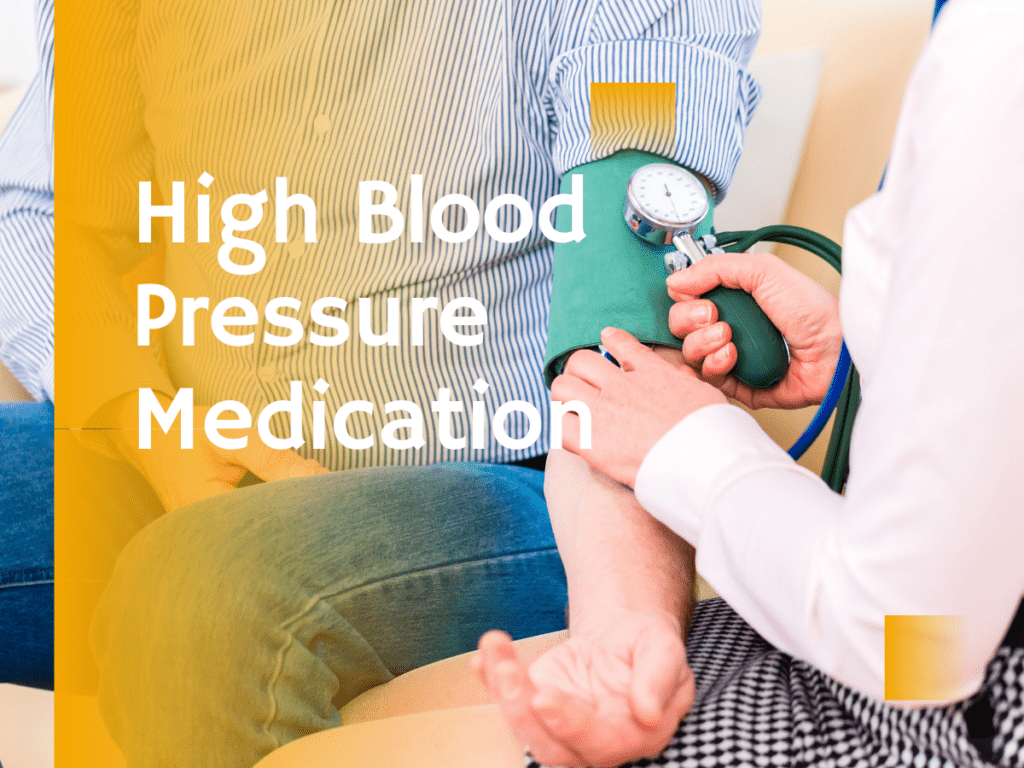 CarboFix is a natural dietary supplement for a supercharged metabolism and healthy weight loss. While the supplement targets and lowers down elevated sugar in the blood, it also exerts many other health benefits in the body side by side, which eventually help in weight loss.
The core formula of these pills comprises a unique blend of natural ingredients extracted from herbs of the highest quality, making it a completely natural and risk-free investment.
Making CarboFix a part of your daily routine is the first step to getting your body back.
However, I want to make sure you have everything you could possibly need to get the extra weight off…
Includes the following 3 bonuses absolutely free…
Free Bonus:
10-Day Rapid Fat Loss Diet
24-Hour Fix
50 Fat-Blasting Red Smoothies
Gold Vida CarboFix Reviews - Concluding Remarks CarboFix is a natural supplement with potent ingredients that can help boost a slowed-down metabolism, balance sugar levels, control hypertension, and improve the overall quality of life. To Know More About CarboFix Prices, Deals, Discounts, and Ordering Process Visit The Official Website Here!
Recommendations to avoid high blood pressure medication.
Pros And Cons Of High Blood Pressure Medication
If you're beginning to develop high blood pressure or if you already have it, lifestyle changes may help you reduce or eliminate your need for medication.
Try these steps to help lower and control blood pressure.
Eat a healthy diet with plenty of fruits and vegetables.
Reduce the amount of salt (sodium) in your diet.
Don't smoke.
Manage stress.
Maintain a healthy weight.
Get regular exercise. Aim for 30 minutes of moderate activity on most days of the week. It's OK to break up your activity into three 10-minute sessions a day.
Avoid or limit alcohol. If you choose to drink alcohol, do so in moderation. For healthy adults, that means up to one drink a day for women and up to two drinks a day for men.
This site contains affiliate links to products. We may receive a commission for purchases made through these links.
Please follow and like us: