Looking to challenge your dog's problem-solving skills and enhance mental stimulation through play? A busy dog who's engaged in play is less likely to have destructive behaviors. Interactive dog toys focus your pup's excess energy on something positive, playful, and rewarding.
What is an

Interactive Dog Toy (IDT)?
Why do you need an IDT?
The answer is very simple, You often need to leave your dog on its own in the house. Before leaving your home please take into consideration giving enough entertainment and exercise.
Some recommendations:
According to Pawp website " The physical and mental stimulation interactive dog toys provide can dramatically decrease your dog's anxiety and boredom (as well as their chances of tearing up your stuff when there's nothing to do).
Rover.com said "We love puzzle toys, and your dog will too. Interactive dog toys are designed to help keep your dog busy while you're away, stave off boredom, and stimulate their natural curiosity.
While these toys offer much-needed mental stimulation for your pup, nothing can replace the value of engaging in interactive play with your dog (i.e. tug-of-war or fetch). But when you can't be there, puzzle toys are a great supplement. "
Benefits of Interactive Dog Toy and dog chew toys for puppies
Toys are fun. However, there are different types of toys out there. Some are great for destroying and ripping apart, some for throwing and fetching, and others for stimulating the brain and providing a bit of a challenge.  
Some of the best chew toys for puppies include teething rings, interactive puzzles, hard rubber toys, fetch sticks, puppy-safe bones, and plush toys.
Puppies explore the world through their mouths, so they'll chew anything they can sink their teeth into. By providing them with toys that indulge their teething instincts, you're more likely to spare your shoes and socks from destruction.
Best IDT - Recommended List
You can easily choose the right mode for autonomous play or for some dog-owner bonding activity.
The toy and its tires are made from food-grade polycarbonate,
which is not only exceptionally safe for your pup, but also extremely durable and able to sustain great pressure
You can effortlessly control the level of physical activity depending on your pup's health and needs. Plus, there is an opportunity to track the fitness statistics of your furry athlete.
To keep your dog from getting bored, the VARRAM robot will zoom around the room, engaging the pup in a fun activity and dispensing treats from time to time.
Your dog drops the ball into the top of the unit and the ball is launched with power for your dog to fetch the ball & return to the unit.
The dog ball launcher can be used for fun interaction between the dog and the owner, but it's also the ideal toy for dogs who spend a long time alone.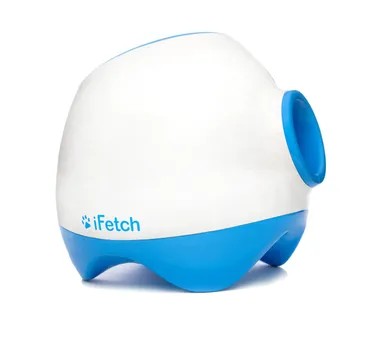 *Tumbler dog food dispenser ball toy can effectively control the dog feeding speed, limit the number of treats and prolong pet feeding and digest.
*Developing and maintaining your pet mentally and physically alert. Feeding and training, health and activity.
*An internal maze-like device food structure design, increases the difficulty and time for pets to obtain food, also exercises their IQ.
*Adjustable motion board, allow toys to accommodate larger sizes of snacks and pet food,
*Funny dog toy, transparence windows, it can let the dog see, smell, hear it and found the snacks inside the toy. It could arouse the interest and appetites of dogs.
 Interactive fun feeder toy is made of Non-Toxic environmentally friendly PC material. Non-abrasive felt just is assured that letting pet play it.
Tumbler and inside bell design will arouse the dog's curiosity. Ideal for interactive fun for most dogs. 
Fun toy to keep your dog mentally and physically stimulated!  
Build-inside slow food structure design, can effectively control the dog feeding speed to prevent indigestion, but also improve its function of playing.
Fill the dog ball with your dog's favorite treats or food.
It's also a good tool to increase pet IQ.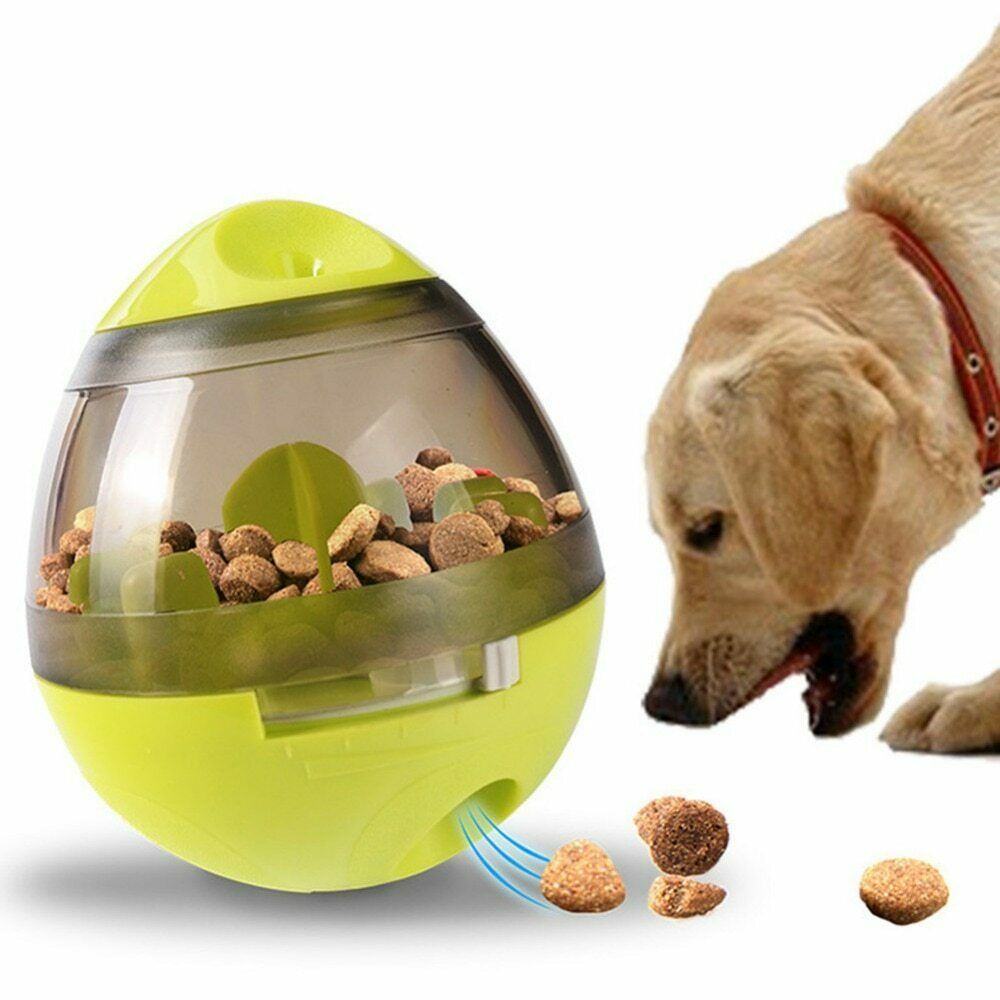 This site contains affiliate links to products. We may receive a commission for purchases made through these links.
Please follow and like us: