Last updated on August 17th, 2022 at 07:32 am
What is content syndication?
Content syndication is a process in which third-party sites republish content that originally appeared on your company's blog (original article). Syndication is useful for content publishers just beginning a new marketing strategy as well as veterans who want their name or brand to be associated with thought leadership. Sites within a syndication network can publish your articles, videos, and graphics as native content while giving you credit and linking back to your original post.
How to do it successfully
Since content syndication is related to duplicate content, it's important to understand the difference between them. Content syndication is when someone else publishes your content on their site; this is different than duplicate content because they are not using your content verbatim. When you create content, you should always have permission from the owner of the copyright before publishing it anywhere else. If you don't, you may face legal consequences.
If you're syndicating content to a website that has greater domain authority than you, it may actually outrank your original article.
However, it is helpful to ensure that each site on which your content is syndicated includes a link back to your original article." Google admits that 30% of the content is duplicate content, but they don't penalize it unless it's done with malicious intent.
Content Syndication Platforms through Social Networks
You can use many channels for free content distribution: social networks (Facebook, LinkedIn, YouTube), content hubs (inbound, media), or blogs that focus on posts on topics similar to yours. A thoughtful syndication strategy can offer a wide variety of benefits and tools to businesses and busy content marketing professionals:
Quora is a social media platform that allows users to ask questions that can't be answered with a simple Google search. Quora users create a profile that shares their professional experience and personal hobbies, which establish their authority on a given subject. Users can upvote answers, lending further credibility to the information they contain.
SlideShare is a platform designed to help thought leaders share their expertise with a wider audience. Purchased by LinkedIn in 2012, SlideShare is consistently within the top 100 most-visited sites in the world. Slideshare is a network of LinkedIn alliances that carries multi-disciplinary professional content. Users/viewers can upload demos and slides which inform and educate.
LinkedIn itself can be a highly useful content syndication and distribution platform. You can republish your blog posts as LinkedIn articles which will populate your connections' news feeds. LinkedIn is ideal for B2-B marketers because the platform is designed for business people.
Mix When content discovery platform StumbleUpon closed its doors in 2018, it moved its services to Mix, a new content curation platform that allows users to create collections of related content and share them with other users. As with sites like Quora, users sign up for a Mix account and select topics they are interested in.
Mix then serves up a queue of relevant articles in the form of article cards. Users can add articles to custom collections and share them with others in their network.
Infographic creation tools like Canva & Pinterest are useful for creating infographics and other visuals. They allow you to easily share them across social media platforms without having to crop images first.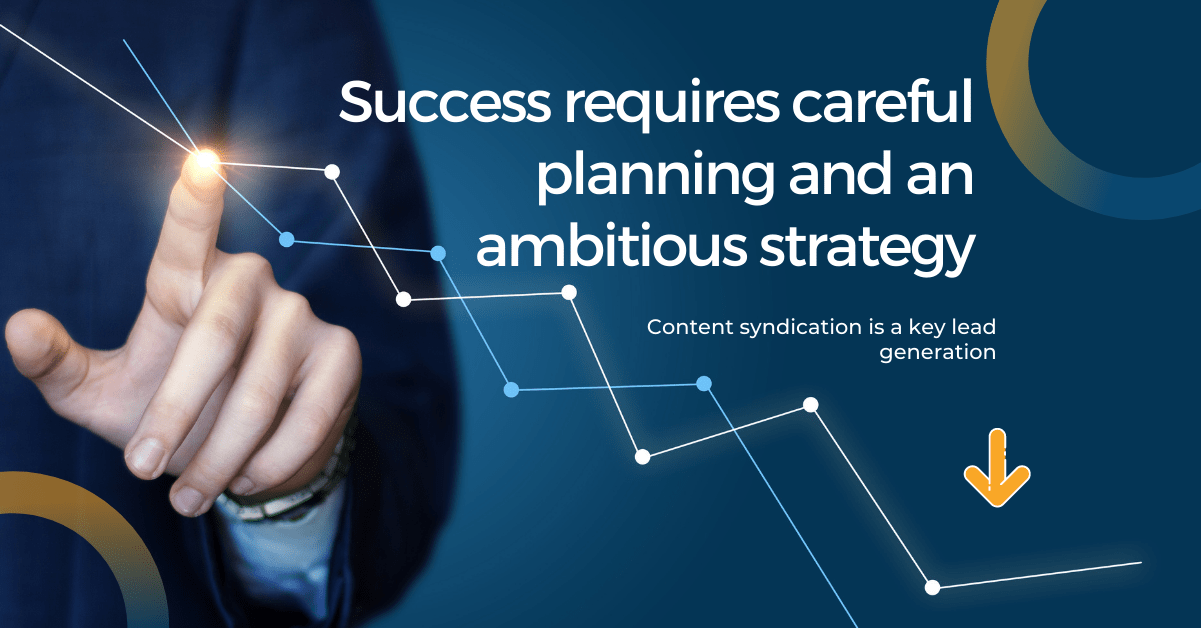 Learn how to syndicate your content and use it across multiple platforms
If you want to learn how to syndicate your blog posts and use them across different social media platforms, then read on!
A content syndication network provides a means for marketers to send their messages to a larger audience than they would be able to reach otherwise.
Syndicated content can help generate leads by targeting audiences who are interested in the topic.
Duplicate content can help improve your site's SEO because every piece of duplicated content will include a link back to your own website.
Benefits Of Content Syndication
Backlinks: Receive Quality or High-quality links Back To Your Site
Domain Authority: Increased Website Authority 
Website traffic: Increased Traffic. You can publish your content on these platforms and include a line that says "originally published on" and link back to your original content.
Increased Online Presence, People may consume your content and never visit your website – so it's probably not a good idea to use this technique for referral traffic.
Helps in improving your website's SEO, which, in turn, helps boost your rankings in the SERPs (Search Engine Results Pages).
Source & Credits
https://www.motivepr.co.uk/blog/content-syndication-pr-benefits
https://www.brafton.com/blog/distribution/14-content-syndication-networks-and-platforms-you-should-already-know/
https://pathfinderseo.com/blog/what-is-content-syndication/
Please follow and like us: